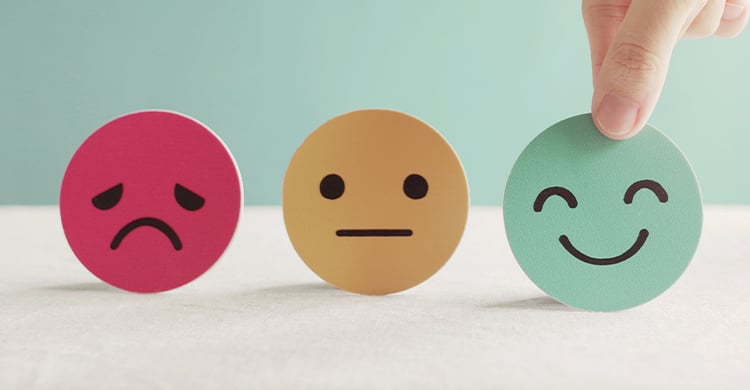 With the dramatic shift to an all-remote environment for over a year, and now a period of re-opening, Launch Team President, Michele Nichols, and Red Argyle CGO, Ron Wille, catch up on changing customer behaviors and the future of sales and marketing.
After over a year of remote work and market uncertainty, what changes are here to stay, what will return to pre-pandemic status, and what will continue to evolve? There's been much discussion on the return to office work, but there have been some core shifts in psychology and technology that are driving customer behavior and necessitating organizational transformation.
B2C e-commerce has impacted B2B buying behaviors for years, increasing customer demands for self-service, individual research before engaging with sales, and a seamless digital experience. Now, our social behaviors, or lack thereof, in the past year, may be unpredictable. We've fallen out of practice in meeting new people, lost conversational skills, and overused screen time. Much of our work is a flat digital experience; and the ways we've come to build trust, rapport, and credibility have changed. The next 12-18 months may be the wild, wild west, with no single prescription for adapting to changing customer expectations. It's time to refresh your customer discovery and re-work customer journeys.
Risk aversion also seems to be a lingering after-effect—with significant investment in supply chain management, digital transformation to improve visibility and forecasting, and better data-driven decisions.
The market is also experiencing a correction in privacy. Apple's privacy changes will cause a shift in digital marketing for companies of all sizes. Watch for a ripple effect into B2B digital marketing strategy as well.
Much is in flux, and with the market and customer changes in mind, here are our top-of-mind 5 drivers of change in your business:
Marketing & Customer Drivers
Companies React
Customer risk aversion: lingering uncertainty and slower sales cycles
Updated customer personas; buyer journeys.
Better use of lead scoring and sales triggers in sales and marketing automation to anticipate the timing of customer needs
Change in social behavior: reliance on e-commerce and drop in live conversation may change buying behaviors for the next 12-18 months
Increased spend in marketing and sales tech: more demand for chat, AI, web and CRM integration to improve self-service and digital post-sale service.
Apple's change to default data access
This necessary privacy correction may have a significant trickle-down effect. Review metrics and re-allocate ad spend accordingly.
Anticipated change to capital gains is accelerating M&A
Owners looking to divest should consider marketing and sales as an asset, and assess infrastructure to determine changes needed to quantify the value of pipeline and 'engine' and increase your multiplier.
Return to in-person events: Planning for fall tradeshows and conferences
Hybrid events will be here to stay—and companies still need to adapt their approach. Avoid falling back into bad habits that burn out your team. Assess your pre-pandemic lead quality, narrow and re-allocate budget to assets and activities that proved to be a gap in digital marketing (video, photography, automation, updated sales training).