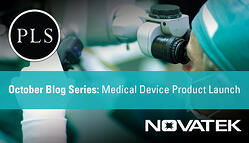 This month we've teamed up with the documentation experts at Novatek Communications to bring you a collection of information for medical product launch. So far we've shared our insights on the changing medical device market, as well as some tips for improving customer engagement.
This week Novatek discusses the planning and communication aspects associated with a new medical device product launch.
4 Steps to a Sucessful Product Launch
The top four challenges faced by a new medical device product launch team are planning, communications, implementation, and follow-up.
To achieve a successful medical device launch, all disciplines involved with the new device (engineering, technical documentation, marketing, sales, distribution partners, and customer support) must work collaboratively. Launch success is usually measured by return on investment, adoption, market share, customer satisfaction, and/or awareness.
Since medical devices require a pre-market submission by the Food and Drug Administration (FDA) before marketing the device, the actual launch date may be contingent on receiving final regulatory approval. Although the FDA has taken many steps toward enhancing the transparency of its operations and decision-making processes through the Transparency Initiative, an unpredictable FDA timeline for pre-market approval can have a huge impact on a company's budget, staff, and project timelines, often resulting in a scramble to pull the various phases of the market launch together once approval has been obtained. Such uncertainty can be overwhelming for the launch team. Looking at the product launch as a process rather than as a targeted event will help manage the stressors associated with unexpected delays.
1. Determine your Product Launch Timeline
Take the time to make a proper assessment of your regulatory situation and define your strategy for submission and launch. If you are introducing a brand new technology or application, you'll want to develop your strategy well before the product is launched – sometimes more than a year in advance. One of Launch Team's clients began talking about the promise of their new technology, a research system, 18 months before the product was ready to ship. Two main factors contributed to this decision:
Price Point

–

At close to $250K, prospects would need time to plan the purchase into their budget cycle, and in some cases, seek grant funding.
Application Novelty

–

Because the technology was so new to the target market, the company wanted to publish its pilot test results as they emerged to establish credibility.
For less expensive investments, or more accepted devices, starting launch activities 3–6 months before product availability is appropriate.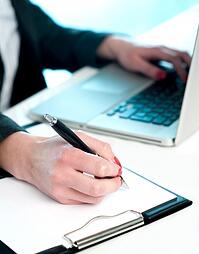 2. Create a Product Launch Plan
Developing a comprehensive Product Launch Plan, which includes a timeline that allows for the unexpected, is the most critical element for a successful product launch. When developing this plan, make sure you include input from all of the disciplines involved in the project. Also, make sure you establish a Communications Schedule within the plan that enables all members of the project launch team to have a clear understanding of the timing, scope, and implementation of the product launch process.
3. Create and Follow a Documentation Plan
A customer-focused Documentation Plan is the most efficient way for Technical Documentation Managers to control documentation costs and contribute to a successful product launch process. This plan is designed to:
Enable tasks to be delegated and resources applied appropriately.
Share the customer documentation execution strategy with engineering, marketing, and implementation teams.
Track the progress of product development and modify the Documentation Plan accordingly.
Track the development of customer documentation deliverables.
As part of the Documentation Plan, managers need to:
Schedule only documentation content that an actual customer will use.
Obtain all product photographs, illustrations, videos and graphics necessary for the literature produced for the new product, and make this material available to the documentation and marketing teams.
Develop a timeline that ensures all user manuals, installation, and instruction guides are complete and available for distribution prior to the actual launch date.
Allow time for translation of the documents if applicable.
Develop a deployment strategy so all documentation produced is easily accessible by customers.

4. Create a Customer-focused Training Plan
The primary purpose of a training plan for a new product launch is to establish a program to train sales, customer service, and service staff on the new product so they are equipped to help customers evaluate, install, troubleshoot, and maintain the equipment. Secondary purposes include:
Provide sales tools and collateral, and communicate process and support.
Develop a training kit for sales, customer service, and distribution partners to refer to when selling the new product.
Schedule training for the distribution channels that will be selling the product.
Make sure all service personnel are trained and ready to assist with spare parts and service calls.
Want to learn what to include when creating your product launch Documentation Plan?
Download Novatek's Free Documentation Planning Guide
We welcome your feedback. Leave a comment to let us know what practices your technical writers follow to organize and execute the technical documentation plan for a new medical device product launch.