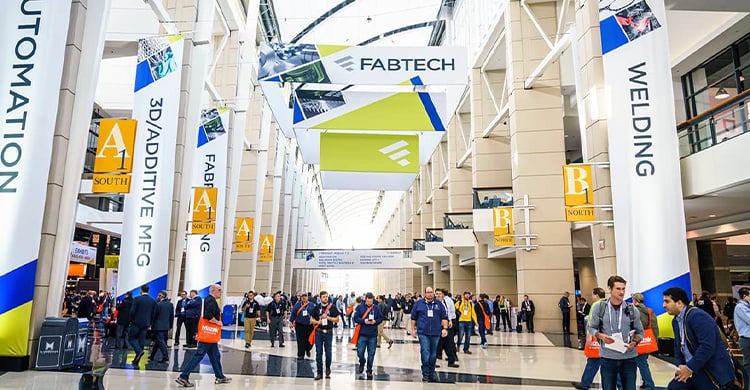 After last year's cancellation, FABTECH 2021 is back live and coming at full speed on September 13-16 in Chicago, Illinois! A lot has happened since FABTECH 2019 — from a dramatic shift to an all-remote environment for over a year, to now a period of re-opening and navigating hybrid workforces and employee engagement. One thing is for sure, we are happy to be back and present at live events.
You'll find us walking the halls of McCormick Place, as well as speaking at various conferences and classes. Here is the full itinerary:
This year, FABTECH is also presenting Conference Sessions On-Demand, offering over a dozen popular sessions presented by the industry's best available on-demand. Sign up to listen to Launch Team's President, Michele Nichols speak on The State of Sales & Marketing in Manufacturing.
It's normal to be a bit rusty on live trade shows after so many virtual events. Download our trade show planning kit for some resources that will help you pack and plan for your next event.
Whether you plan on attending live tradeshows in the near-term, or shifting strategies to increase effectiveness of digital marketing, we would be happy to talk about how we can assist in your upcoming product launch and organizational changes.