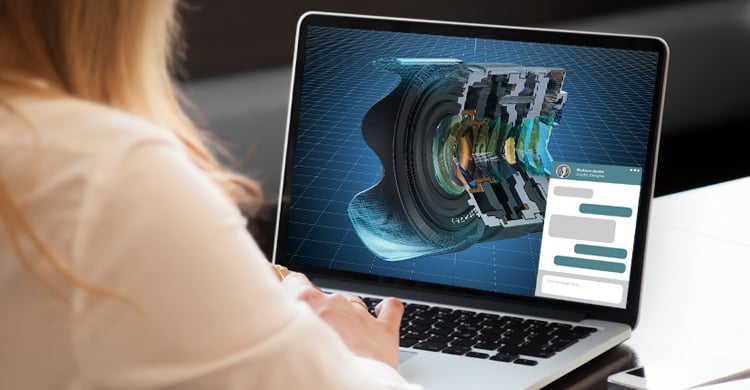 Whether planned or a last-minute call, the vast majority of 2021 tradeshows will be virtual events. With a variety of offerings, platforms, and formats, it's hard to know if this is a good investment or if you're better off diverting the funds to your own marketing and events. Here, we break down one event, Photonics West, but our recommendations and ideas may be worth considering regardless of event or industry.

Photonics West, the most important event of the year for many optics and photonics companies, typically is the late January/early February kickoff to the BD year in San Francisco. As of late December, this is now a March virtual event. Ignoring it entirely could cause a real deficit in leads and opportunities. SPIE is still developing its offering and format, but here's the exhibitor information we know today.


Photonics West and BIOS Exhibitors
[From SPIE website as of 1/8/2021. Check SPIE directly for the latest details and FAQs.]
*features appear during the Digital Marketplace dates only
Basic Listing features: $765 members/$899 non-members
• Header banner ad
• Company contact information
• 'About' company description
• Company announcements
• Add to My Schedule feature
• *Company video ad (YouTube)
• *Up to 2 company representatives for Chat/Video Conferencing (via SPIE.Connect)
• *Request Information feature
• *Lead retrieval reporting
Enhanced Listing features: $1257 members/$1479 non-members
Includes the Basic Listing features, plus the following items, which appear only during the digital forum event.
• *Listing of technical conference presentations given by authors associated with your company
• *Inclusion of social media links
• *Up to 5 company representatives for Chat/Video Conferencing (via SPIE.Connect)
• *Up to 5 company video ads (YouTube)
• *Product demonstration video (description will appear prior to event)
• *Promotion of upcoming company conference presentations
• *Ability to offer giveaways to attendees
BIOS, the exhibition that typically co-locates and precedes Photonics West, is now a virtual event taking place the same week, with parallel offerings and pricing. BIOS details available here.
We've seen widely varying results from virtual events in the past year—there are still significant differences in sophistication and richness of experience—but in truth, that was always the case with tradeshows. It's important to assess the business case, set clear expected outcomes, and do the pre- and post-event work to turn leads into opportunities.
We'd be happy to make specific recommendations for your company [Request a Consult] but in general, here are our current suggestions:
Weighing costs against alternatives and the importance of this organization in the industry, this is a sound investment and reasonable risk.
As with any tradeshow, make sure you budget for the total cost—with labor and assets you'll need to do it right; $10,000 is not an unreasonable budget.
Take an early action—contact SPIE sales to either push your deposit to 2022, request a refund, or register for the virtual event. SPIE deadline is 2/19—aim for a January decision. You'll need the time to prepare.
Create a landing page on your own website for the assets you'll use in SPIE.Connect. Many will only be available during the event dates.
Consider this an opportunity to improve your digital assets. Do you have a virtual demo you're happy with? Are your datasheets up-to-date and mobile-friendly? Do you have a brief corporate capabilities video that tells a customer-centric story?
Post-event follow-up is critical. Figure out the email/call cadence. Consider a direct mail element.
Booth staff training should look different this year! Pick who will man the chat and video function, and train on meaningful and helpful engagement.
Go for the giveaway! We can't guarantee quality of interaction, but giveaways always increase quantity. This year consider asking them to stop by the booth, book a meeting, and follow you on social for:

Codes for Grubhub, a Peloton monthly membership, or an equally remote-work-friendly service.
Drawings for a basket or kit of local specialties from your company's hometown that support small business.
Tech for the home office—AirPods Pro, Jabra speaker, wireless charging station, etc.
Think through and practice how to demo and respond to a customer inquiry—this could include AutoCAD animations, physical demo/walk-through via video, and software UI screenshots.
Look at digital ads or trade publications' 'best of show' promotions to increase your visibility.

Recommended Timeline
Mid- to end of January: go/no go decision
Assess video assets and have plan in place by first week of February. (Need help? Contact us.)
Identify and train your representatives by 2/17
Stand up SPIE.Connect profile and your website landing pages by 2/17
Send first of pre-show promotional emails week of 2/15; send reminders 2/25 and throughout the show with highlights
Update collateral and finalize virtual demo by 2/26
Create your lead follow-up process and implement by 3/6—remember that contacts need 8-10 touches to close
We will miss seeing our clients, friends, partners, and the great people at SPIE this year, but this is an excellent way to embrace the opportunities at hand, up your digital marketing and sales game, and continue to build relationships with the tools available today.
Reach out if you need help or specific guidance. We'd be happy to talk.