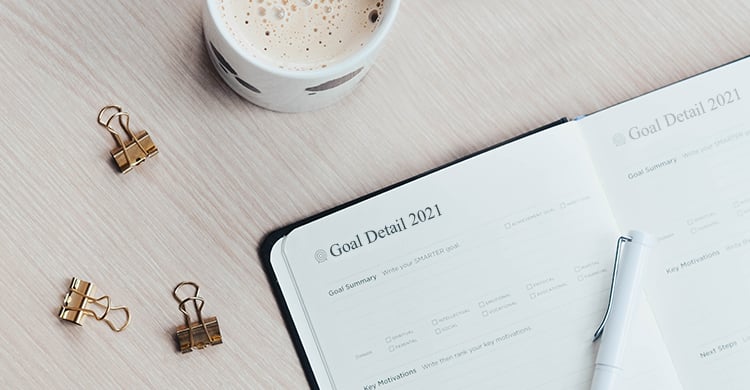 I hope you have taken the time to recognize and reflect with pride on what you accomplished last year. The team you built showed resilience and grit in adapting to challenging circumstances. The hard news: your team members are now in danger of burnout. As leaders, it is our job to provide the structure and tools to help them prioritize and focus on the year ahead.
Burnout has real costs. Not just to the individual, but to the company—in productivity, turnover, time to market, and profitability.
When stressed or overcommitted, many people take a shotgun approach or work in a silo, both of which can cause cross-department disconnects, rework, or lack of adoption across the organization.
We all did what was necessary in the emergence of the pandemic. We over-communicated, stood up new tools and platforms, doubled-down on marketing tactics, rolled up our sleeves and got in the weeds. Now that we're settling in, here are some areas that could benefit from a return to simplicity.


It starts with you.
Start your business plan with a one-word theme. Explain and set the tone.
What do you personally need to change to get back on the balcony and back to running your business? Reset your role.
Listen to yourself. Is your message clear, crisp and on point? You set the vision, and clear thinking = clear message.
Clear is kind. Model direct feedback and asks.
Identify the 3-4 key performance indicators that really matter. Set up a dashboard.


Across the organization
Revisit the rhythm of your internal meetings. What can you streamline? Could you cut them in half by length or frequency?


Where can you automate? Payments, receivables reminders, lead nurture, reporting?
Reset roles. It's likely that organizational changes last year have made job descriptions out of date. Refine and ensure that each function has a clear and single owner.
Change the language. "If I do nothing else…" forces careful prioritization; routine "start/stop" exercises encourage teams to evaluate and discard activities that do not yield results.
What can you consolidate? Now may be the time to evaluate your toolset and retire those that don't add value. Centralize your database, external and internal communications, project management and collaboration tools. Complexity and redundancy increases cost without adding value.
80/20 everything. 80% of profit comes from 20% of your customers, products, and activities. Analyze and streamline.
Keep the customer experience at the center. Focusing on the customer can simplify your brand, strategy, and create alignment across functions.
Take a hard look at your brand. As you've pivoted and grown, your brand story, marketing activities, and sales offering may have become a bit of a smorgasbord. Learn more about positioning & branding in our Positioning Guide

.




We all did what we had to do to get through COVID-19, but it's important to re-establish your priorities and create simplicity to avoid burnout in employees.
Interested in what others are doing to maximize profitability and support their people?