At FABTECH in Chicago this September, industrial attendees and exhibitors had their first trade show experience in 18 months. What was it like? Who did it well? In-person attendance, by casual observation, felt slightly lighter, but exhibitors were pleased with the booth traffic and quality of leads. FABTECH organizers were committed to a safe, inclusive experience, with hybrid streaming content and pre-recorded educational sessions. As much of the show is capital equipment, exhibitors were faced with a costly decision: live equipment demo or video?
Those who brought robotics and laser cutting equipment drew the best crowds, but one stand-out, Trumpf, compromised to great success: live demos on large panel video screens with smaller tooling displays to offer a tactile experience. Their entry featured a dashboard monitoring equipment performance to demonstrate ROI.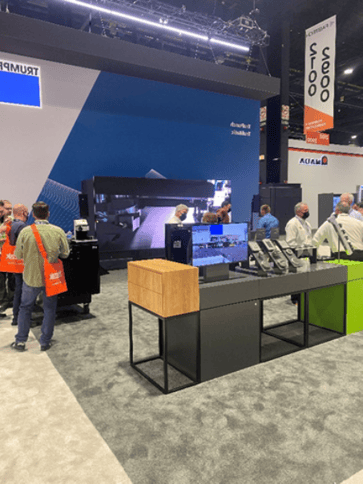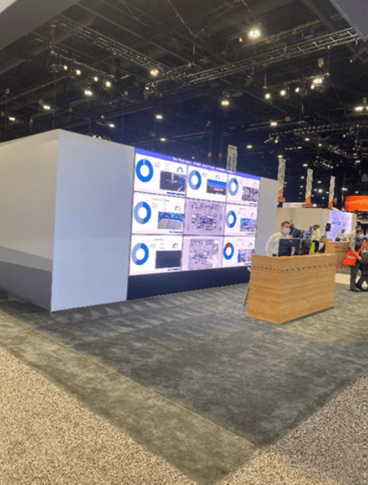 "Hybrid" booth design with live video demos and Q&A on equipment back at headquarters
Booth design practices changed throughout the show—primarily for safety and comfort. Bar counters stood between exhibitors and attendees to make the lack of the handshake more natural.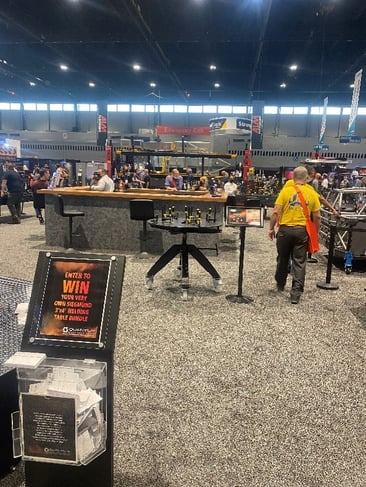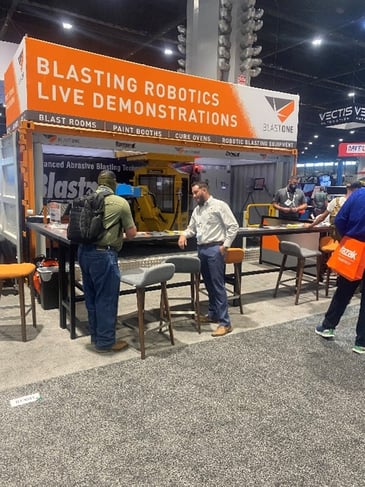 Consider social distancing in your booth design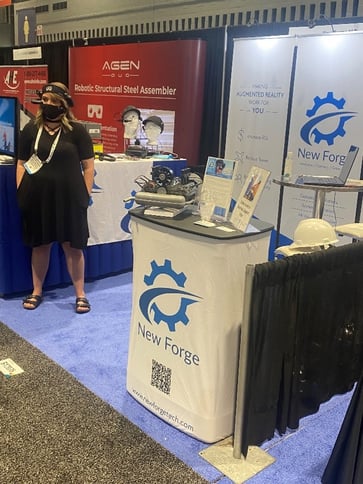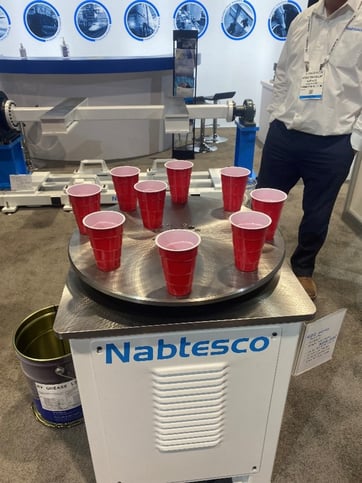 Novel and fun product demos still draw a crowd
Live event attendees seemed delighted to be back in person, while there were options for virtual attendees: streamed keynotes and exclusive video content. [Did you miss our sessions? Download the slides for Essential Sales Strategies for Manufacturers, Ensuring a Successful Product Launch, and Market and Build Your Fabrication Story here!]
Many thanks to the FabTech organizers for a successful and safe hybrid conference. For more insights from your industry peers on their plans for tradeshows in 2022, and best practices for your tradeshow strategy, download our ebook.