The last two weeks have seen heated discussion among the industry leaders, government, and academics in optics and photonics about the future of the industry.
Tradeshow Showcases Advanced Optics & Photonics Technologies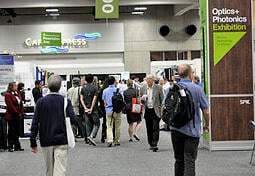 At SPIE Optics + Photonics in San Diego, the diversity of optics' impact was never more clear. In a half hour, you could talk with program managers and engineers in aerospace, medical device, consumer electronics, clean energy and semiconductor.
It may not be a high-traffic show, but it hosts the most important technical discussions and offers a beautiful, casual place for important business meetings. We are conducting our annual survey of exhibitor results, but here's what we saw:
Slow foot traffic – this should be a 2-day exhibit
Lead counts nearing top-performing shows
Exciting companies in attendance, often incognito – companies like Google sent people without identification
An opportunity to nurture relationships or close deals – this show allows for better discussion and moves at a slower pace than Photonics West.
The diversity of attendees poses a challenge: it's hard to speak their language and address their problem. Many exhibitors were succeeding in their move into specific market opportunity, increasing sales in medical, especially after rather dismal opportunities in Defense from SPIE DSS.
Innovation = Invention x Market Opportunity
At last week's Rochester Regional Photonics Cluster annual meeting, the attendee mix suggests market opportunity as well. When the bankers are almost 1:1 with the industry guys, the outlook is strong!
Dr. Duncan Moore, University of Rochester's Vice Provost for Entrepreneurship and Professor of Optical Engineering, Biomedical Engineering and Business Administration said it best:
There's a simple formula:
Innovation = Invention x Market Opportunity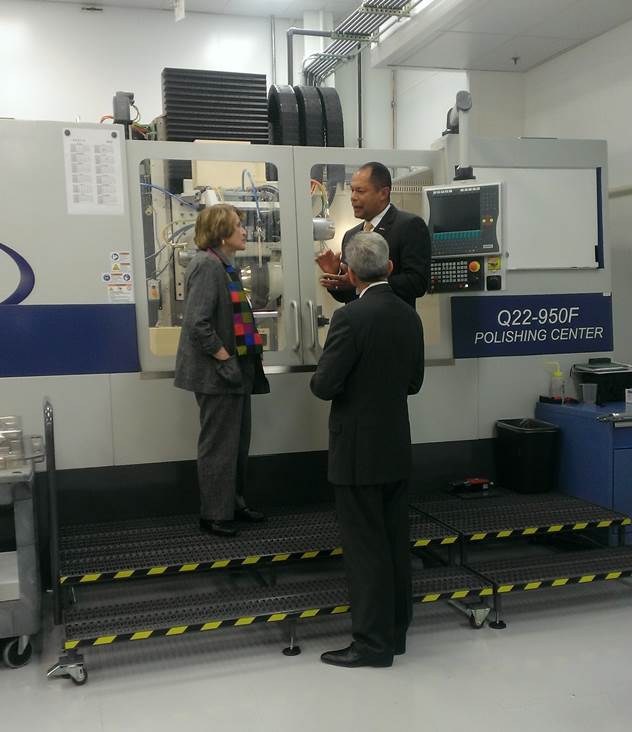 There's no shortage of invention here – Rochester leads the world in patents per capita. Our patent writers work on US and international patents in optics, photonics, and imaging technologies for companies from startups to Fortune 500s.
It's market opportunity that's harder to quantify. As Optics isn't recognized as an industry, projections are piecemeal. As keynote speaker Congresswoman Louise Slaughter put it, "I'm trying to explain aberrational freeform optics to congressional colleagues who don't yet believe in evolution." It's complex, and complexity doesn't loosen the purse strings.
Slaughter's promise to the industry: to back trade bills that improve our patent protection.
That leaves market opporunity to us. As business people, it's our job to identify, create and pursue market opportunity.