Launch Team Inc. is pleased to announce that we'll once again be offering a free marketing class at the 2018 SPIE Photonics West conference.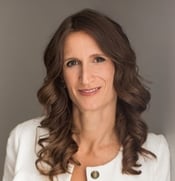 Michele Nichols, president, will present "Marketing Tips for Small Companies: How to Bring Customers to You" to teach CEOs and sales leaders how to improve ROI on marketing and sales activities.
This session will include an open roundtable discussion that will allow attendees to compare notes on marketing and sales results. While facilitating the discussion, Nichols and other members of Launch Team will share successes and lessons learned across many of the optics and photonics companies with whom they work:
Ron Wille, vice president of sales and technology, on CRM and sales automation
Sarah Campagna, vice president of account services, on marketing metrics
Damon Diehl, Ph.D. optical engineering and technical writer, on content that attracts and engage buyers
Nichols will also share ideas that small business can use to attract new customers; practical tips for companies in various stages of growth, from startup to second-stage; and more. Attendees will receive access to Launch Team's sales and marketing toolkit.
When: Jan. 30, 2018 from 10:15 a.m. to noon
Where: The Moscone Center, San Francisco, CA
Cost to attend: FREE with exhibition registration
Can't make the class or want to get a jump start on sales improvement? Download Launch Team's Sales Pipeline Guide. Or contact us for more information.